Looking for podcasts to keep you motivated and geared up for success? You've come to the right spot! Here's our list of podcast faves, a.k.a. THE Best  Millennial Podcasts, this 2021!
No. 1: Unlocking Us
Podcast Host: Dr. Brené Brown
Genre: Relationships
Hosted by researcher and New York Times best-selling author, Dr. Brené Brown, Unlocking Us podcast features the results of her 20-year study of human emotions and experiences. Expect a collection of raw human emotion amplifying the courage, vulnerability, and empathy of individuals who all share one common factor: they know what it means to be human. So if you're looking for a millennial podcast that will help you do some deep soul searching and figure out your purpose, this is the podcast for you.

No. 2: The DreamNation Podcast
Podcast Host: Casanova Brooks
Genre: Entrepreneurship
Trust us (for real!). This is one of the best podcasts to tune in to if you are a millennial entrepreneur or aspiring to be one. DreamNation's podcast host Casanova takes us inside the minds of top industry experts to help us see that it is possible to live life by design and achieve the freedom you want so long as you have a dream. Featuring industry experts in virtually every industry, the DreamNation Podcast helps you see that no one is ever too young (or even too old) to achieve the success each of us deserves. So if you're looking for the right podcast to fire you up and help you adopt a money mindset, you do not need to look any further. Subscribe to the podcast and make sure you tune in every week for new episodes!
No. 3: Online Marketing Made Easy
Podcast Hosts: Amy Porterfield
Genre: Marketing
Wondering how you can start an online business yourself? How to make sure your business gets seen on social media? Or perhaps how to get thousands of subscribers on your email list? These are all big marketing questions that need expert answers, and that's exactly what you'll get from Amy Porterfield's Online Marketing Made Easy podcast. Featuring interviews with top marketing experts and the best marketing strategies, this podcast is your ultimate go-to for expert marketing advice on how you can turn your side hustle into a business that would last for generations to come.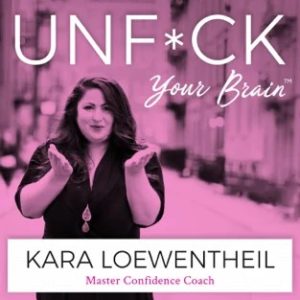 No. 4: Unf*ck Your Brain
Podcast Host: Kara Loewentheil
Genre: Mental Health
Even the most successful women have their private struggles. So if you secretly feel unworthy and unqualified even after achieving success, it's nothing to be ashamed of. In this podcast, host Kara Loewentheil dives deep into the minds of high-achieving feminist women riddled with anxiety, self-doubt, and imposter syndrome to help her audience overcome insecurities and social conditioning. Stream this podcast to boost your self-confidence and get on the fast track towards what you want in life.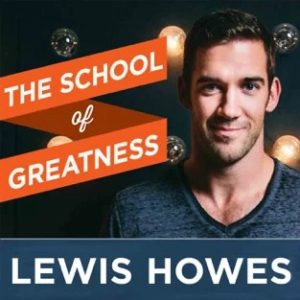 No. 5: The School of Greatness
Podcast Hosts: Lewis Howes
Genre: Alternative Health
It's time for you to unlock your inner greatness and live your best life! In this top-rated millennial podcast, host Lewis Howes shares inspiring interviews with some of the most successful visionaries from all walks of life. So if you're looking to be great, here's the podcast you should tune in to!
No. 6: The Goal Digger Podcast
Podcast Host: Jenna Kutcher
Genre: Marketing
Wondering how you can build your dream job? How to make money online? Not sure whether you're ready to leave your 9 to 5? At a loss of ideas on how to create a passive income stream? Tune in as Jenna Kutcher brings you all the answers to these and more in her episodes of The Goal Digger Podcast. Featuring inspirational stories, insightful interviews, business hacks, social media strategies, and productivity tips, this podcast is a solid source of tangible tips and hacks you can use to build your dream career.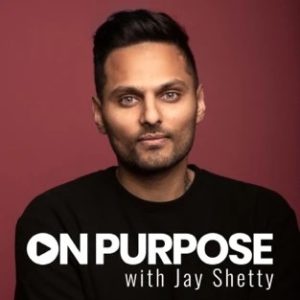 No. 7: On Purpose with Jay Shetty
Podcast Host: Jay Shetty
Genre: Health & Fitness
Hosted by Internet-famous monk and motivational speaker Jay Shetty, the On Purpose podcast is designed to feature the most insightful people in the world and help its listeners implement good habits and form relationships that will help them get to where they want to go.
Want to implement good habits in your life and form relationships that will get you where you want to go? Then this is the millennial podcast you want to listen to.
No. 8: The GaryVee Audio Experience
Podcast Hosts: Gary Vaynerchuk
Genre: Entrepreneurship
If there's one name that's almost synonymous with the word 'podcasts' itself, it would be Gary Vaynerchuk. In his podcast, Gary takes us right into the heart of entrepreneurship with a mix of keynote speeches on marketing and business, segments from his WeeklyVee video series, interviews with successful entrepreneurs, and other original content he's recorded specifically for the podcast. New episodes premiere daily, so make sure you catch up!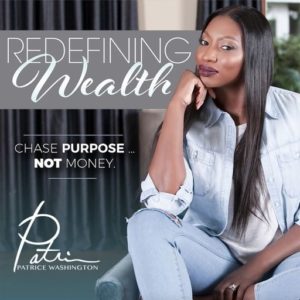 No. 9: Redefining Wealth
Podcast Host: Patrice Washington
Genre: Spirituality
Looking for a podcast that combines both financial and spiritual aspects of life? Then you should check out the Redefining Wealth podcast. Hosted by Patrice Washington, this show features discussions on the connection between wealth and well-being. Each week, Patrice shares her insights on wealth and invites guests who help enlighten and motivate the listeners to find fulfillment and earn more without chasing money.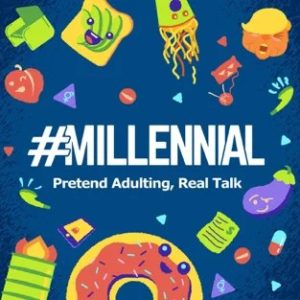 No. 10: #Millennial: Pretend Adulting, Real Talk
Podcast Hosts: Andrew Sims, Laura Tee, Pamela Gocobachi
Genre: Society and Culture
This #Millennial podcast is your weekly roundtable covering the Generation Y experience. Hosted by Andrew Sims, Laura Tee, and Pamela Gocobachi, this show has got all the juicy tidbits you need; from news to politics and pop culture real quick. Plus, you get to have the fun of listening to a panel of friends dig in on why these stories matter and how they affect millennial's like you.
So, if you're wondering how you can even get out of your student loan debt alive, or you're still trying to figure out the right career for yourself, or whatever topic you may have on your mind, you can count on Andrew, Laura, and Pamela to enlighten you.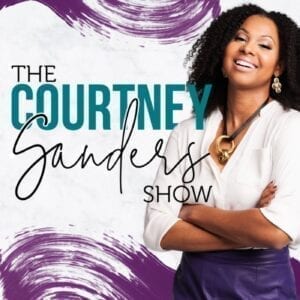 No. 11: The Courtney Sanders Podcast
Podcast Host: Courtney Sanders
Genre: Careers
What better time to start setting yourself up for success than now when you're still in your twenties? In her podcast, top millennial speaker & women's empowerment coach Courtney Sanders touches on entrepreneurship, lifestyle, finances, personal growth, and spirituality. Stream this podcast to hear personal stories and experiences from Courtney and listen to interviews with featured guests on several topics.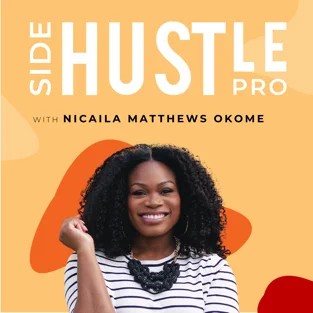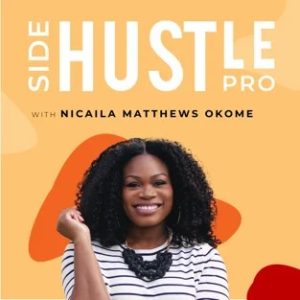 No. 12: Side Hustle Pro
Podcast Host: Nicaila Matthews Okome
Genre: Careers
Listen as host Nicaila Matthews Okome shines the spotlight on black women entrepreneurs in her podcast, Side Hustle Pro. Featuring notable visionaries like Myleik Teel of CurlBox, Lisa Price of Carol's Daughter, Nicole Walters of The Monetized Life, Maya Elious of Built to Impact, this podcast provides actionable strategies on how you (especially millennials) can start and keep your business running no matter where or who you are.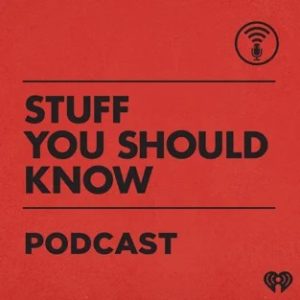 No. 13: Stuff You Should Know
Podcast Host: Josh Clark and Charles Bryant
Genre: Society & Culture
If you're curious about all the stuff you should know, then that's one good reason to tune in to the Stuff You Should Know (SYSK) podcast hosted by Josh Clark and Charles W. "Chuck" Bryant. For starters, this millennial podcast is an absolute educational goldmine. Plus, Clark and Bryant have a cool way of educating and informing their listeners without lulling them to sleep! Talk about learning while having fun. And be prepared for some unconventional insights! With Clark and Bryant on the show, every episode is always unpredictable but very much engaging and always interesting.
No. 14: The Marie Forleo Podcast
Podcast Host: Marie Forleo
Genre: Self-improvement
Meet the podcast host named by Oprah Winfrey as a thought leader for the next generation—entrepreneur Marie Forleo. In her podcast, she covers all the stuff you need to know about becoming your best professional self as well as all the tips you need to survive and excel in your workplace. Plus the best part is, each episode is only just five to ten minutes long so they don't take up too much of your time.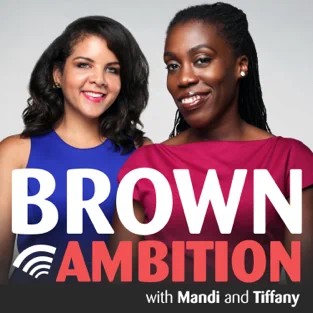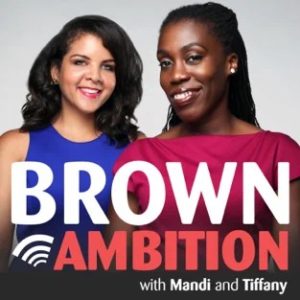 No. 15: Brown Ambition
Podcast Host: Mandi Woodruff & Tiffany Aliche
Genre: Careers
Brown Ambition is a weekly podcast hosted by Mandi Woodruff, who is formerly a finance reporter for Yahoo Finance, and Tiffany Aliche, an award-winning financial educator and best-selling author of "The One-Week Budget." Its discussions revolve around how you can strike the balance between your life and career, and how you can build wealth on your terms.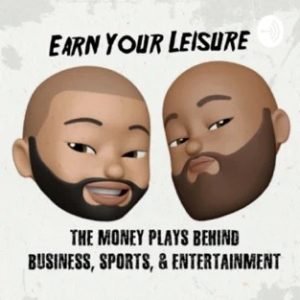 No. 16: Earn Your Leisure
Podcast Hosts: Rashad Bilal and Troy Millings
Genre: Business
Hosted by Rashad Bilal and Troy Millings, the Earn Your Leisure podcast is a curious blend of a college business class mixed with pop culture. On the one side, it gives you a glimpse of the financial scenario that goes behind the scenes in the entertainment and sports industries. On the other side, it highlights the backstories of entrepreneurs and breaks down the latest business models among others. Tune in to listen to this one-of-a-kind millennial podcast!
No. 17: She's on the Money
Podcast Host: Victoria Devine
Genre: Society & Culture
Founded by the women behind the award-winning Shameless podcast, this easy-to-listen podcast is your "one-stop destination to gaining financial freedom." With episodes like "A rookie's guide to investing" and "A little bit of HELP on that HECS", She's On the Money delivers the information you've always wanted to know but struggled to find, in a way that's engaging and easy to understand. Because who says money talks need to be serious all the time? Subscribe to this millennial podcast to learn more!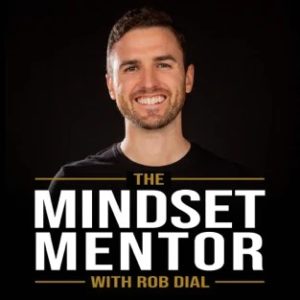 No. 18: The Mindset Mentor
Podcast Host: Rob Dial
Genre: Mental Health
Are you ready to take your life to the next level? Featuring interviews with the greatest and most successful visionaries of our day like Tony Robbins, Ram Dass, Dr. Joe Dispenza, and Jay Shetty, the Mindset Mentor podcast is a curated collection of stories that inspire, motivate, and challenge listeners to live a life of love and purpose. Tune in to the show to keep yourself posted on new episodes that are released almost every other day.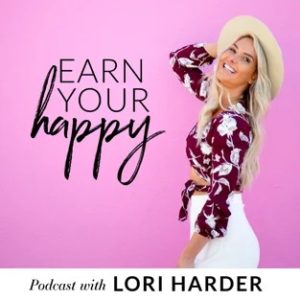 No. 19: Earn Your Happy Podcast
Podcast Host: Lori Harder
Genre: Self-Improvement
If you ever find yourself looking for inspiration (because who doesn't?) or chasing after happiness, this podcast might just be what you need. Hosted by Lori Harder, Earn Your Happy podcast features inspirational guests and shares motivational words, tools, and ideas to help motivate you to take action in your life. Each episode is authentic, intimate, and worth listening to when you need a little boost so you can go even further on your rockstar journey.
No. 20: Straight Up
Podcast Host: Trent Shelton
Genre: Self-Improvement
Hosted by internationally successful and motivational speaker Trent Shelton, Straight Up is a weekly podcast where you can get fire wisdom from Trent himself. Each episode features his powerful and honest perspective on truths you need to hear, even when they're hard to take. So if you're looking for something that will challenge what you've always believed in or just need someone to touch your heart and change your life, tune in to Trent's podcast and have him deliver what you need to hear straight to your ears.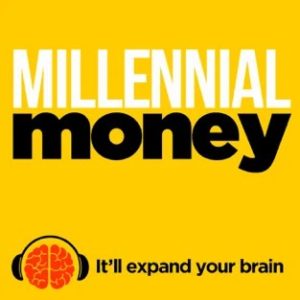 No. 21: Millenial Money
Podcast Host: Shannah Compton Game
Genre: Education
The ultimate millennial podcast for those who want to hear real talk about money, Millennial Money reveals the secrets to generating and building wealth and how to create a life without having to worry about finances. Hosted by award-winning Certified Financial Planner Shannah Compton Game, this show is a safe space for millennials to talk about money wellness, traveling like a boss, and discover what makes millennials tick.
No. 22: The Life Coach School
Podcast Host: Brooke Castillo
Genre: Society & Culture
Interested in becoming a life coach? This podcast is for you. Hosted by Brooke Castillo, The Life Coach School Podcast covers all the resources, tips, tools, and skills you need to become a successful life coach and help clients get the results they seek. Episodes premiere weekly so make sure you don't miss out on any!
No. 23: Highest Self Podcast
Podcast Host: Sahara Rose
Genre: Spirituality
Stream this millennial podcast to listen to author and wellness personality Sahara Rose as she shares how you can tap into your fullest potentials so you can use your unique gifts, find your purpose, and ultimately blossom into your highest self. Whether it's helping you understand your mission on this planet, or simply being that spiritual friend you wish you have, this podcast is all you need to be your most authentic, accomplished self.
No. 24: My Millennial Money
Podcast Hosts: Glen James and John Pidgeon
Genre: Investing
Join in on the fun as hosts Glen James and John Pidgeon of My Millennial Money take a light-hearted approach at money issues that most millennials face these days. The discussions are all delivered in a way that would teach and encourage while still providing some entertainment, and each episode is filled with insights on how you can keep your finances healthy and grow your money. Tune in to this millennial podcast to get your share of financial wisdom today!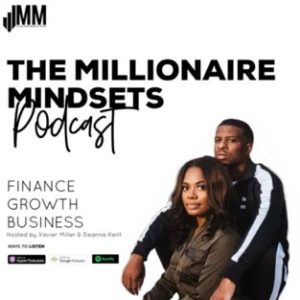 No. 25: Millionaire Mindsets
Podcast Hosts: Xavier Miller and Deanna Kent
Genre: Business
We saved this podcast until the last item in our list of millennial podcasts. And for good reason! Hosted by entrepreneurs & investors Xavier Miller & Deanna Kent, The Millionaire Mindsets is a podcast promoting financial literacy & personal growth to millennials with lively discussions & tips on topics such as entrepreneurship, investing, saving, personal growth, and more. New episodes premiere each week, so make sure you don't miss it!