Looking for the podcast to start this year right? Look no further! We've got the list you're looking for! Scroll down for the top 10 millennial podcasts you should check out for inspiration and extra motivation as you start the year. We know you'll love these as much as we do.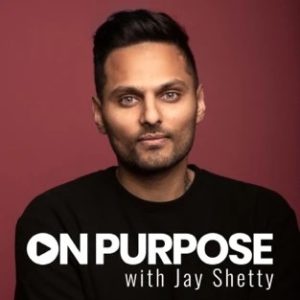 Best Millennial Podcasts to Empower your business in 2021.
No. 1: On Purpose with Jay Shetty
Podcast Host: Jay Shetty
Genre: Health & Fitness
This one goes right at the top of this top 10 list of millennial podcasts primarily because we're sure you'll love Jay Shetty's insightful episodes. What's particularly unique about this podcast is that it's hosted by an Internet-famous monk and motivational speaker. In each of his episodes on this On Purpose podcast, Jay brings in some of the most insightful people in the world to help his listeners implement good habits in their lives and at the same time form beneficial relationships that can help them get to where they are planning to go.
Definitely worth a listen!
No. 2: The DreamNation Podcast
Podcast Host: Casanova Brooks
Genre: Entrepreneurship
Moving on to the Top 2, we have the DreamNation podcast. And no, we are not being biased here. Trust us, if you're looking for serious business advice (because who says business is not for millennials?) this is the podcast you should tune in to. Hosted by Casanova Brooks, this podcast shines the light on the different routes you can take towards the success you've been envisioning for yourself. And it also talks about how you can get back up if you feel like you're stuck at the bottom as of the moment, as well as how you can adopt the right mindset to gear you up for success.
This DreamNation podcast also features industry experts in almost every industry, so we're pretty sure you're going to find the episode that will resonate best with you. Go check out the podcast now and don't forget to subscribe and leave a review! We're sure you'll love it!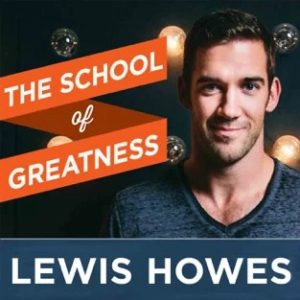 No. 3: The School of Greatness
Podcast Hosts: Lewis Howes
Genre: Alternative Health
Lewis Howe's School of Greatness is definitely one of the best podcasts out there that is, well, going to teach you how to be great (obviously). And we mean it! Browse through over a thousand episodes of pure wisdom from some of the most successful visionaries of our time. And oh, did we mention that Lewis' episodes have really great and mindblowing content as well? He's got pretty cool stuff in store, we promise.
There is literally no shortage of topics covered in this podcast, so if you are looking for the perfect millennial podcast you can binge listen to for a pretty long time, then go ahead and check this one out for yourself!
No. 4: The Marie Forleo Podcast
Podcast Host: Marie Forleo
Genre: Self-improvement
If you know Oprah Winfrey, and we're going to assume that you do, then this gal right here is the podcast host that the great Oprah has named as the thought leader for the next generation. Meet Marie Forleo, an entrepreneur who also happens to be a writer and a philanthropist at the same time, and an awesome host as well! In her podcast, Marie talks about all the stuff you need to know about self-improvement, particularly in terms of your chosen career, so you can thrive and excel in your workplace.
Plus, each episode in her podcast is only 5 to 10 minutes long so you definitely don't need to worry that it's going to eat up so much of your time!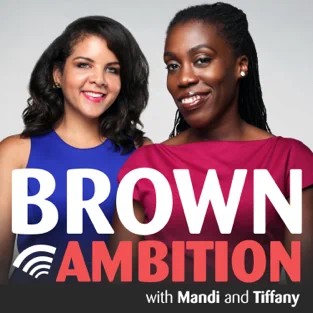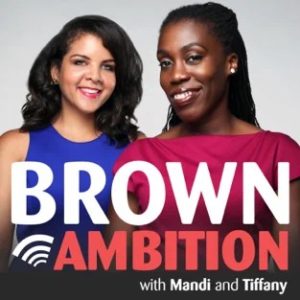 No. 5: Brown Ambition
Podcast Host: Mandi Woodruff & Tiffany Aliche
Genre: Careers
Thinking about how you can start building wealth while you're still young but not sure how to even start? This millennial podcast has got you covered! Hosted by two finance gurus, Mandi and Tiffany, the Brown Ambition podcast features episodes that revolve around striking the perfect balance between your personal life and your career. And just a little bit of a background on the hosts before we move on to the next podcast on our list, Mandi Woodruff was a finance reporter for Yahoo Finance while Tiffany Aliche is an award-winning financial educator and the best-selling author of the book, "The One-Week Budget". So yup, these ladies definitely know what they're talking about in their episodes.
Check out the Brown Ambition podcast today and start creating wealth on your own terms!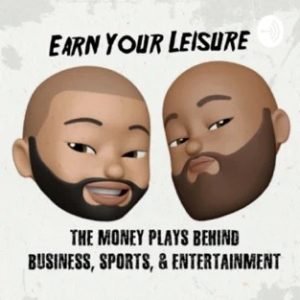 No. 6: Earn Your Leisure
Podcast Hosts: Rashad Bilal and Troy Millings
Genre: Business
Looking for the perfect mix of leisure and business? Then this millennial podcast is for you hosted by Rashad Bilal and Troy Millings, the Earn Your Leisure podcast is your free pass to the hidden world of the entertainment and sports industry. And we say 'hidden' because it's not everyday that you get to see the financial scenarios that play out in those industries, right? But not only do you get to take a peek at those scenarios, you also get to hear the backstories of some of the world's biggest entrepreneurs and learn about the latest business models.
Don't forget to check their podcast every week for fresh (and interesting) episodes!
No. 7: She's on the Money
Podcast Host: Victoria Devine
Genre: Society & Culture
If you love the award-winning Shameless podcast, then we guarantee that this one right here on our list is going to make it to your list of podcast faves in a heartbeat. She's on the Money podcast is your "holy grail" to financial freedom, and if you check out all the episodes (don't worry, there's less than 100 episodes for now) you're going to understand why. Hosted by millennial entrepreneur Victoria Devine herself, this podcast features episodes that deal with all the basics you need to learn to find your way through the business landscape. And yes, all the information is delivered in a way that will make you even want to learn more!
You won't find yourself dozing off halfway through the episodes, we promise.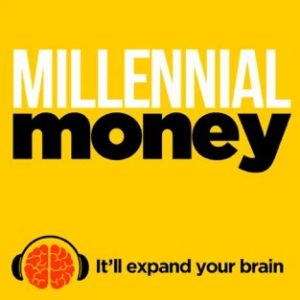 No. 8: Millenial Money
Podcast Host: Shannah Compton Game
Genre: Education
If you're looking for more millennial podcasts that's going to help you fully maximize your potentials while expanding your knowledge (talk about the nerdy side of business), this is THE podcast you want. Millennial Money is the ultimate podcast for those who want to hear real talk about money. Hosted by Shannah Compton Game, an award-winning Certified Financial Planner, each episode of the podcast reveals powerful secrets that can change your finances for life.
So whether you want to listen about money wellness, or about motivational strategies, or even about traveling like a boss, Shanah's got an episode for you. Check this millennial podcast out today!
No. 9: My Millennial Money
Podcast Hosts: Glen James and John Pidgeon
Genre: Investing
First things first, don't confuse this podcast with the previous one on the list. Okay, maybe we shouldn't have listed this podcast right next to the other podcast with a similar name? Sorry we couldn't help it! Anyway what we wanted to tell you about this podcast is that this one right here takes a light approach towards money while tackling most of the money issues that millennials face these days. My Millennial Money podcast is hosted by Glen James and John Pidgeon and talks about how you can keep your finances healthy and grow your money (plus keep your sanity intact)!
Don't miss any episode from this podcast! You're going to love this.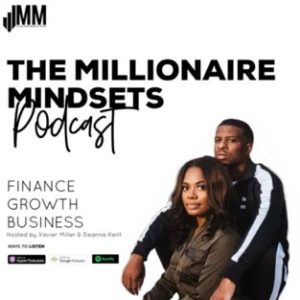 No. 10: Millionaire Mindsets
Podcast Hosts: Xavier Miller and Deanna Kent
Genre: Business
Now this one right here is really the epitome of what they say, 'last but definitely not the least.' (Wow, that was deep!) Hosted by Xavier Miller and Deana Kent, the Millionaire Mindsets podcast is your all-in-one audio guide for financial literacy and personal growth. Whether you are interested in learning about entrepreneurship, investing, saving, and other financial stuff, this millennial podcast has episodes that have all the information you need!
Make sure you don't miss any new episode each week!