Stuck in your life and still blaming the system for all the unfair disadvantages of being a black person in this competitive society? Start streaming to these top 10 black business podcasts to motivate you to pick yourself together, start an empire, and conquer the world. 
No. 1: The Courtney Sanders Podcast (formally known as "The Think and Grow Chick Podcast")
Host: Courtney Sanders
154 Episodes – New episode on Tuesdays and Fridays
Hosted by the defensive coordinator at Hot Springs World Class and top motivational speaker, Courtney Sanders shares her personal life experiences that shaped her perspective on entrepreneurship and the very definition of success. Each episode features Courtney and her witty self together with her daily features of renowned millennial speakers and empowerment coaches as they tackle business, lifestyle, the science of income generation, and how personal development is the center of them all.
Podcast episode to get you started:
October 23, 2020: How to Get Your First 1000 Email Subscribers as a Coach
Length: 10 minutes
Description: This short episode is best for newbie entrepreneurs who may be having a dicey time building their network and online presence. Whether you are an e-commerce entrepreneur or a budding life-coach, you need to get yourself out there and build a solid list of people in your circle. In this episode, Courtney shares her secret to making organic email subscribers and jumpstart your journey in any field you have chosen.
No. 2: Earn Your Leisure
Hosts: Rashad Bilal and Troy Millings
123 Episodes – New episode on Tuesdays and Fridays
Ever wonder how much money the show business and sports industry make? Clue: A LOT! Join Rashad Bilal and Troy Millings as they share insights and inside information into the world of entertainment and see how money makes the world go round. Suppose you're a young aspiring entrepreneur looking at which business you should venture into. In that case, you might as well consider listening to this dynamic duo before jumping into the fashion or sports industry because making money is more than just playing ball games or walking on a catwalk. Take a look at one of the most glamorous industries in the business world to see if this one is truly right for you.
Podcast episode to get you started:
October 31, 2020: How to Become a Sports Agent with Chris Coy
Length: 53 minutes
Description: Does the thought of becoming a sports agent sounds like your dream job? We get you. What better team-up can a sports fan wish for but to make money out of watching the Super Bowl? Apparently, being one is no monkey business. Again, there is no such thing! Listen to how Chris Coy built his career from scratch as an athlete's agent and learn from his networking, negotiating, and learning all the legalities outside his limelight. 
No. 3: DreamNation Podcast
Host: Casanova Brooks
100 episodes – 2 new episodes every week
Listen, as Casanova shares everything he learned from the mire of life that shaped him to be the successful man that he is right now. Casano Brooks, a successful real estate agent, motivational speaker, investor, and CEO of The Dream Nation Community, sure does have every right to own the name. Each episode features interviews with like-minded and equally successful ladies and gentlemen that share his vibe and vision – to build a community of empowered individuals who know exactly the life they want and how to get there. His fool-proof mindset, marketing, and relationship secrets may just be the tools that will springboard you into reaching your very own dream life.
Podcast episode to get you started:
October 22, 2020: DN142 – Dr. Dennis Kimbro: How And Why We Achieve Greatness
Length: 82 minutes
Description: This episode features a passionate educator, book author, and professor, Dr. Dennis Krimbo, as he shares his secret recipe to finding the best advice, achieving a balanced sense of self-worth, and living a fulfilled life. It is just so much you can learn from this episode that equips you with everything you need to finally choose success.
No. 4: The Chris Hogan Show
Host: Chris Hogan
100 Episodes – New episode every two days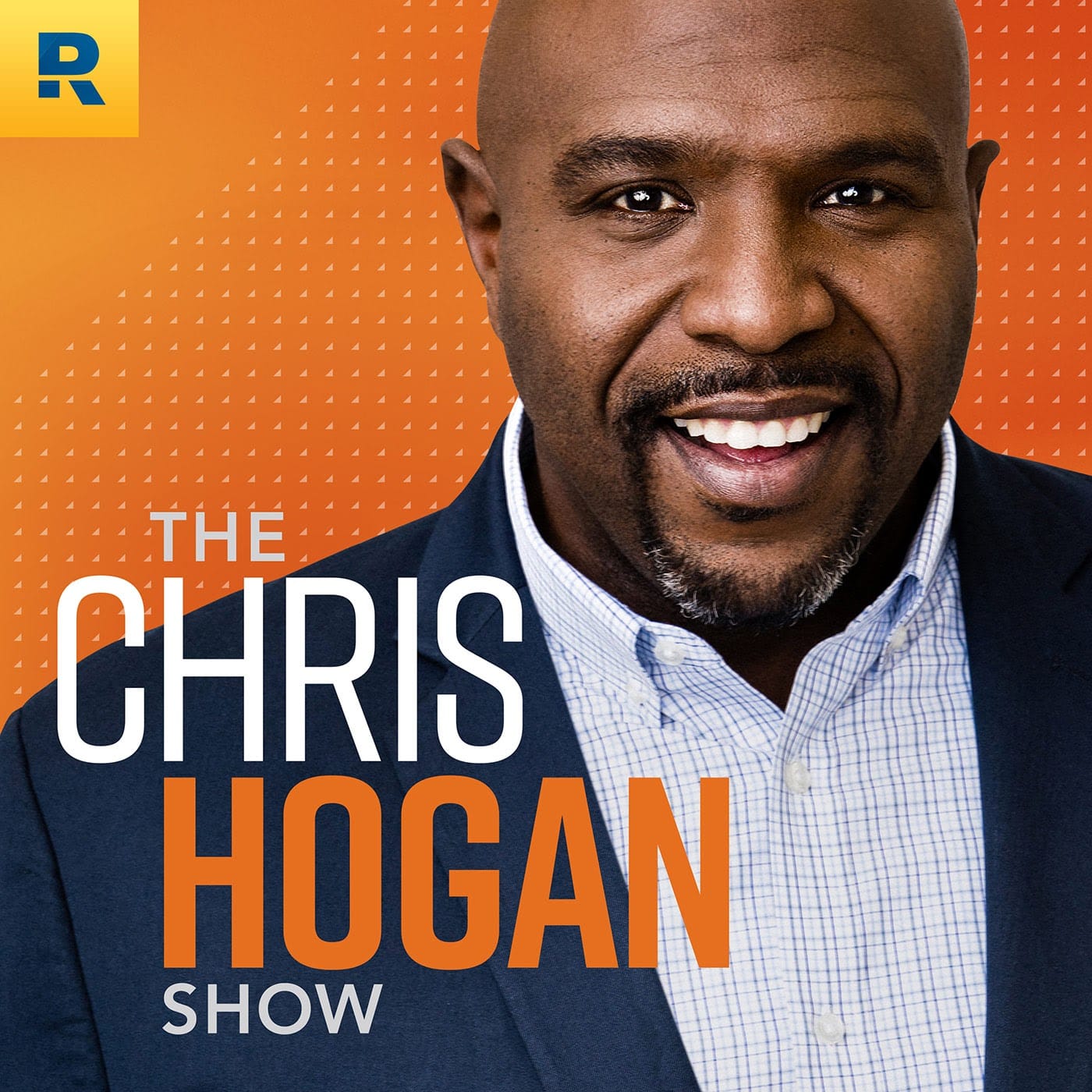 Listen as Chris answers your questions on financial management and how to retire wealthy and happy. Known for being a holistically fulfilled retiree who now spends his life writing books when he wants to, Chris Hogan helped thousands of individuals overcome personality and mindset hurdles to reach financial freedom. Having authored best selling books, "Retire Inspired: It's Not an Age; It's a Financial Number" and "Everyday Millionaire: How Ordinary People Built Extraordinary Wealth – And How You Can Too," Chris has now taken his social responsibility to help entrepreneurs correct common misconceptions about savings, investment, and retirement.
Podcast episode to get you started:
November 2, 2020: Are You Waiting on the Government to Fix Your Problems?
Length: 41 minutes
Description: He's not saying the state doesn't have your back. But if you want to get ahead and fool-proof your financial stability for you and your family, this episode will give you the straight-forward, no sugar-coating information you need to make sure the empire you build never goes down the drain.
No. 5: Just Minding My Black-Owned Business
Host: Lynn Nicole
22 Episodes – New episode on Mondays
Behold, the first (and definitely not the last) sizzling, slayin' hot woman on our list! Don't be fooled by the few episodes because Lynn Nicole is taking the podcast world by a storm! Having worked as a financial analyst in Wall Street and now enjoying a well-rounded career as a sports agent, she is the first female agent to represent the top NFL agency, PlayersRep, in 2015. Lynn's episodes focus on black women's empowerment with her spontaneous and unfiltered conversions with African American entrepreneurs and management experts. Learn how you can stay ahead of your game while navigating the business world's vast and competitive ocean.
Bonus: She's hilarious! The type of girl you can't listen to when you're in a library because now and then you can't help but burst into laughter with her witty banters! 
Podcast episode to get you started:
September 21, 2020: Is Fall 2020 Cancelled? Staying Relevant in the Business
Length: 58 minutes
Description: This episode features an interview with South California-based celebrity fashion consultant and couture designer Lizz Russell. Learn how she survives and still stayed ever-growing in the business despite the economic havoc the Covid-19 pandemic has caused in the field of fashion.
No. 6: Millionaire Mindsets   
Hosts: Deanna Kent and Xavier Miller
104 Episodes – New episode on Sundays
Hosted by top business owners and investors Deanna Kent and Xavier Miller, this podcast show features lively conversations centering on financial literacy and personal development. Deanna and Xavier aim to educate millennials with different tips and strategies in conquering the crazy bumps and sudden curve in the business. Topics range from investments, savings, and advanced planning.
Podcast episode to get you started:
October 12, 2020: EP102 – Stop Treating Your Business As A Side Hustle with Ahmad
Length: 59 minutes
Description: Learn from mobile-home investor Ahmad Ingram about doing business out of the latest real estate trend. Listen to how she finds great deals and owns negotiations that satisfy both the sellers and her clients. This is more than just making money. It's about building a strong network to ensure your business survives the harshest blows on the market.
No. 7: Switch, Pivot, or Quit
Host: Ahyiana Angel
302 Episodes – New episode weekly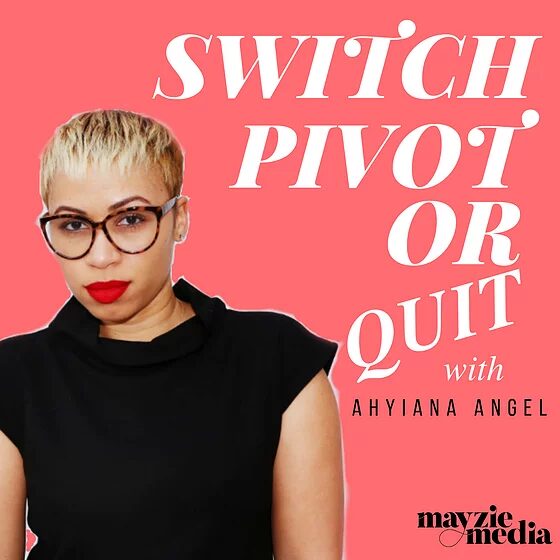 This show is designed for women who welcome changes, be it scary and full of uncertainty. Empowered black women nowadays have been taking more responsibilities and are rocking it so well. However, adapting to positive changes is not always a journey of a straight line between Point A to Point B. Ahyiana Angel talks about overcoming the hurdles that a modern black woman faces, whether climbing the corporate ladder or managing a business society where racism and sexism unfortunately thrive.
Podcast episode to get you started:
September 9, 2020: Ep 269: Your Reminder of 5 Tips for Being Fearless in Life and Business ft Sable B
Length: 27 minutes
Description: Listen to Ahyiana's interview with Stable B., the founder of Real Brown Girls. These two strong ladies talked about woman empowerment and the five pointers to make sure you get what you want in the grand scheme of life and business even if you seem to keep losing along the way.
No. 8: Million Dollar Life Lessons
Hosts: Dana Chanel and Prince Donnell
80 Episodes – Several episodes monthly
Million Dollar Life Lessons is a podcast show hosted by Dana Chanel and Prince Donnell – the 26-year-old COE's of 4 multimillion-dollar companies: Sprinkle Of Jesus, Jumping Jack Taxes, Alakazam Apps, and Curl Bible because age did not stop them from investing in their future instead of wasting ita way on foolish mistakes. Tune in to them as they talk about the ins and outs of economics, social media marketing, and product marketing. Listen as Prince and Dana relate stories about building a family business, handling success and failures, and relationship advice for couples working together in running a business. Spoiler alert! They'll tell you how to avoid all the drama and unhelpful emotional vulnerabilities. Believe us. They just don't go well in your business!
Podcast episode to get you started:
November 1, 2020: The Man Cave – EP 104 – Eyesight Vs. MindsightTHE MAN CAVE – EP 104 – EYESIGHT VS. MINDSIGHT
Length: 47 minutes
Description: This is an episode where Dana and Prince discuss topics and life gems they learned about individuality, vision, goal, financial literacy, and leadership.
No. 9: The Clever Girls Know Podcast
Host: Bola Sokunbi
168 Episodes – Three episodes weekly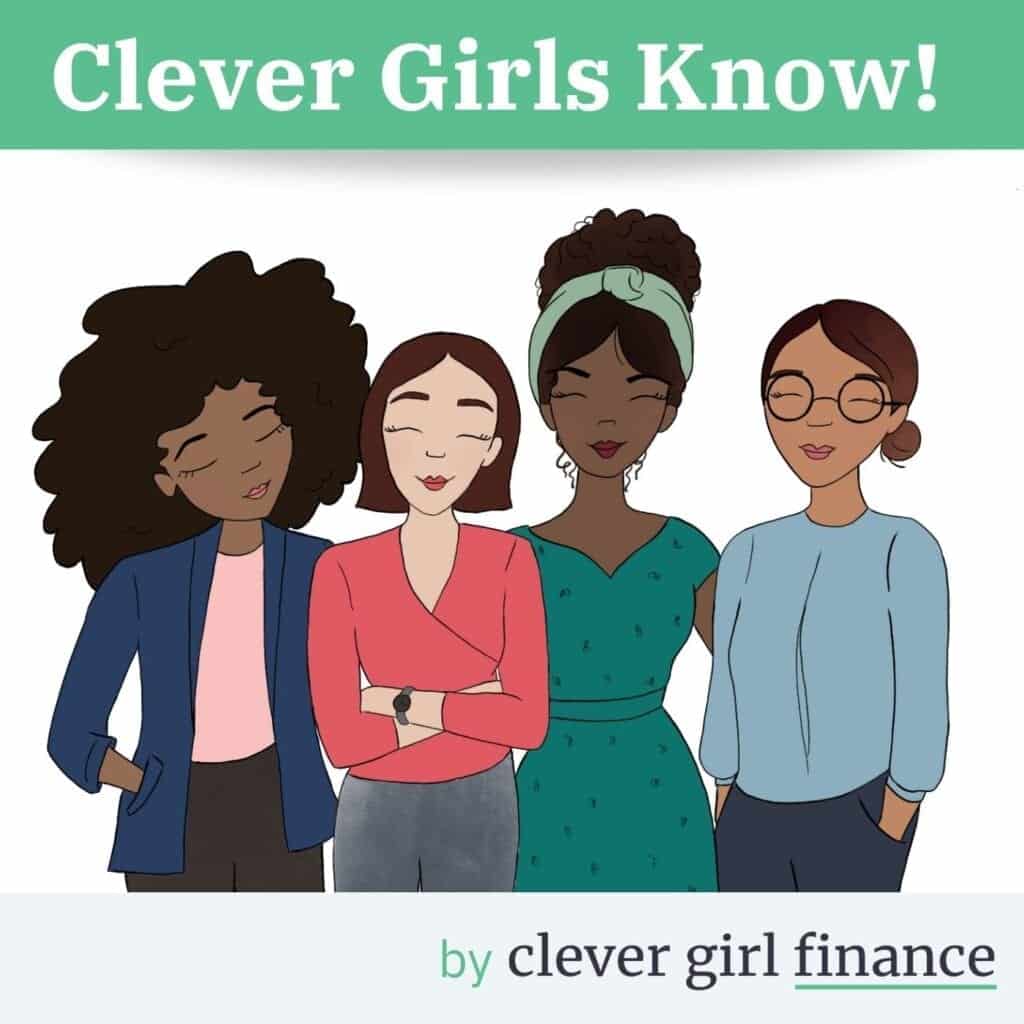 Isn't it lovely when girls support other girls instead of vying against one another? And this is something I love the most in black girls. They always have each other's back! Clever Girl Finance is a black girl-oriented podcast show that supports women of color to succeed in the field of entrepreneurship. The main advocacy of this community is simple. Black women empower each other to create an empire of financially woke and secured black girls!
Podcast episode to get you started:
October 23, 2020: 164 – Navigating Your Emotions Around Investing With Nicole Hatcher
Length: 19 minutes
Description: What to know how to stay calm when your hormones act up, and the stock market goes crazy? Learn their tips and ways around long-term investment and emotional navigation, especially when you're in panic mode because girls, you know how it is. 
No. 10: The Diary Of A CEO by Steven Bartlett
Host: Steven Bartlett
56 Episodes – New episode weekly
If owning a business of your own feels like a steep mountain that is impossible for you to hike, here's why you need to listen to Steven Bartlett: He gets you. The Diary of CEO is a podcast show where he shares his hurdles being a broke young adult, university dropout, living life with no one to rely on, not even a laptop, and not a single dream. And where is he now? A 28-year-old CEO of Social Chain – one of the UK's fastest-growing companies. How he got this point and his perspective in hindsight can be your blueprint to your personal rugs to riches story as well.
Podcast episode to get you started:
April 14, 2020: 164 – E51: The Certainty Of Unexpected Chaos
Length: 47 minutes
Description: This episode contains the cold-hard truth of what's keeping you tethered to a life you don't even want in the first place. Why cold-hard, you ask? Because he's not dicing his words here, and if you're the kind who quickly gets hurt when confronted with your personal imperfections, don't listen to this. But if you're incredibly determined to succeed, learn about Steven's "happiness dividends" and how to control yourself from sacrificing long term goals for immediate pleasures.